At Delicate Glass Ltd., we believe that every space has a story to tell. Our journey began with a vision to blend innovation with aesthetics, crafting bespoke glass solutions that leave a lasting impression. From intricate residential installations to sleek commercial designs, we take pride in our ability to bring visions to life.
Our team of skilled artisans, designers, and professionals is the driving force behind our success. Their dedication to precision and attention to detail ensure that each project is a masterpiece. We collaborate closely with clients, architects, and designers to understand the unique needs of every project, translating ideas into breathtaking realities.
With a relentless pursuit of excellence, we source the finest materials and employ cutting-edge techniques. This enables us to deliver glass creations that are not only visually captivating but also durable and timeless. From elegant shower enclosures that redefine relaxation to innovative commercial solutions that inspire productivity, our portfolio reflects our versatility and dedication.
At Delicate Glass Ltd., customer satisfaction is paramount. We go beyond crafting glass installations; we build relationships. Our client-centric approach ensures open communication and a seamless journey from concept to completion. Every project is a collaboration, and every client's vision becomes our mission.
As we continue to push boundaries in the world of custom glasswork, we invite you to join us on this exciting journey. Explore our gallery to witness the transformation of spaces, read testimonials from satisfied clients, and envision the possibilities for your environment.
Thank you for considering Delicate Glass Ltd. as your partner in reimagining spaces through the artistry of glass. We look forward to making your vision a reality.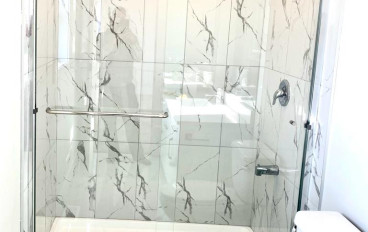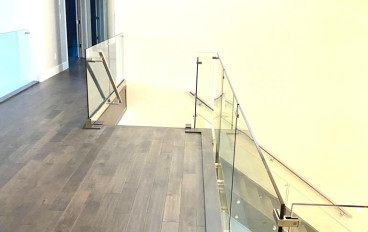 Ready to shape your vision?
Get in touch Today.